All Nations Community Church was founded originally as West Auburn Park Swedish Baptist Church on January 2, 1911. The church, owned by the congregation, was located on West 69th Street in Chicago.
Name Change
January 1, 1922
The name was changed to West Auburn Park Church when it became an independent Full Gospel Church in 1922.
Beulah Gospel Temple
January 1, 1957
During the succeeding years, the church moved several times to various locations on Chicago's south side. In 1957, the congregation purchased property at 11325 South Halsted Street, built a church, and changed its name to Beulah Gospel Temple.
The building was sold to a Church of Christ in 1971, as most of the congregation had moved to the south suburbs. From 1971 to 1973 the congregation met in three different locations. During the transition, the name was changed to Homewood Full Gospel Church.
186th and Kedzie
October 7, 1973
The present property at 18620 South Kedzie Avenue in Homewood was purchased and a new building was built and occupied on October 7, 1973.
New Auditorium
March 31, 1987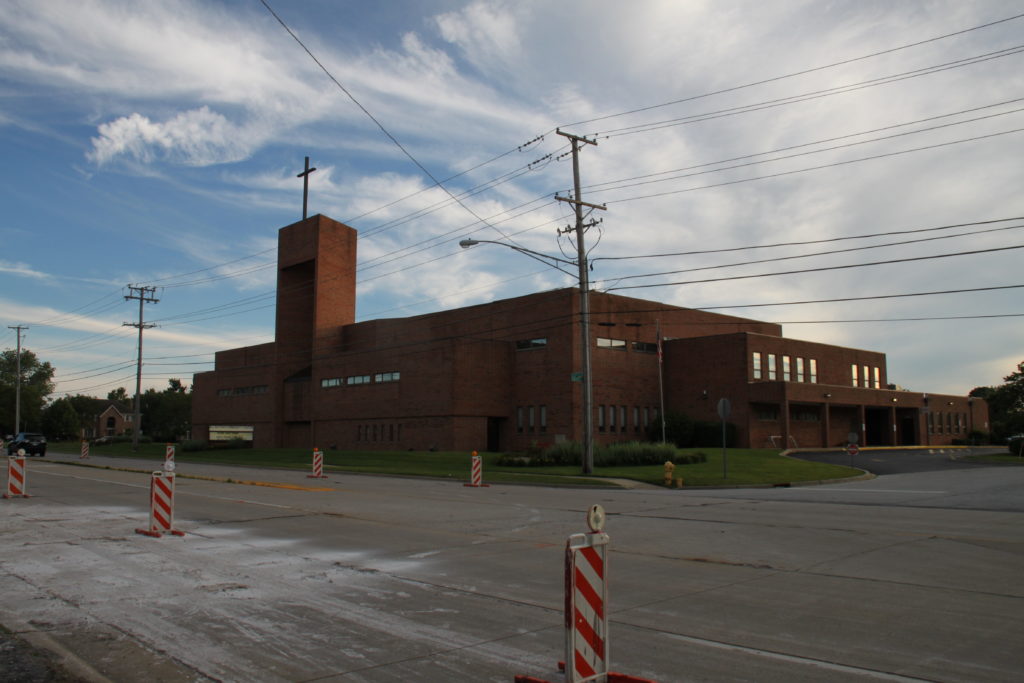 We were blessed by tremendous growth from the Lord. Thus in 1985 construction on the new auditorium (seating for 2000+) was begun around the existing church building and completed in March 1987.
All Nations Community Church
May 27, 2001
Being a church made up of people from many different nations,  it was voted upon, in May of 2001, to acquire the name of All Nations Community Church of Homewood. Over these years many ministers and missionaries were thrust out into the field both nationally and internationally through this church.
Burn the Mortgage
July 10, 2016
Sunday, July 10, 2016, was our "Victory Sunday"; we held a mortgage burning ceremony to commemorate the paying off of our mortgage!! As we look back at what God has done to bring us to this point, we thank God for people from various races and cultures, blended together as one body, worshipping and serving the Lord. We are looking ahead eagerly to what He is going to do. It is our prayer